Over the last 10 years, Genaro has built his company, GLscapes, Inc. through integrity and character which are consistently displayed on a daily bases with the scapes team or youth baseball team. GLScapes, Inc is a strong staple in the community building church, landscape area for the kids, preschools, baseball fields and playground and surrounding neighborhoods.
Genaro grew-up in San Bruno, CA enjoying his summers and free time helping his father with his gardening company. Genaro also developed a passion for baseball and playing every chance he could. These pastime activities became entwined as Genaro continues to apply the skills-sets learned on and off the field. Applying his leadership, communication and work ethic with each project and providing excellent custom service experience and setting the standard of excellence. Genaro pastime is giving back to youth baseball and teaching the next generation the skill sets that go him to where he is today. To never be out worked, keep pushing and to give back to the community.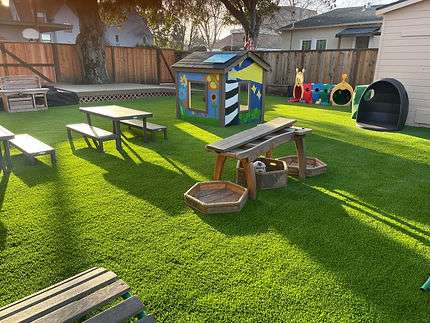 Genaro Lopez, the founder of GLscapes, Inc., has demonstrated exceptional commitment to his community over the past decade. With a focus on integrity and character, he has created a company that not only provides top-quality landscaping services but also contributes significantly to community development. GLscapes, Inc. has played role in enhancing the local community's infrastructure by constructing and maintaining various recreational spaces. Genaro's passion for the well-being of his community is evident in his work, which includes landscaping area for children (churches/preschools/baseball fields, and playgrounds). The company's consistent display of integrity, character, and passion for community development has not only built its reputation as a reliable and high-quality landscaping company, but also as a company deeply committed to the well-being of the people it serves. Genaro's upbringing in San Bruno, CA, had a significant impact on shaping his personal values and work ethic. His childhood experiences with his father's gardening company and his passion for baseball laid the foundation for his future success as an entrepreneur and community leader. Working alongside his father, Genaro developed valuable skills in gardening and landscaping, as well as an appreciation for hard work and dedication. Simultaneously, his love for baseball taught him crucial lessons in teamwork, leadership, and perseverance. These experiences not only shaped Genaro's character but also influenced his approach to business and community involvement.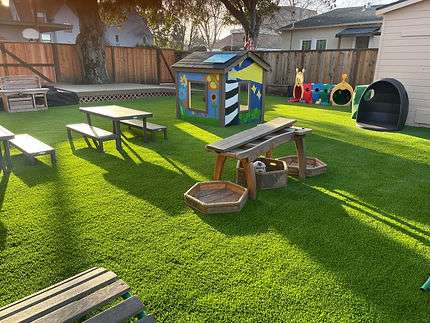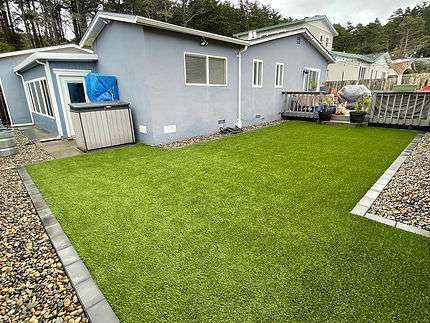 Today, as the founder of GLscapes, Inc., Genaro applies the skills he learned in his youth to provide exceptional customer service and high-quality landscaping solutions. His strong work ethic, excellent communication skills, and commitment to excellence set the company apart from its competitors. By integrating his personal values into the business, Genaro has created a company culture that prioritizes integrity and character. Genaro's passion for giving back to the community is evident in his involvement with youth baseball. As a coach and mentor, he passes on the valuable lessons he learned on and off the field to the next generation. His dedication to teaching young athletes the importance of hard work, perseverance, and community involvement will have a lasting impact on their lives and the community as a whole. Through his leadership at GLscapes, Inc. and his commitment to youth baseball, Genaro is a shining example of the power of hard work, passion, and community engagement. The importance of never being outworked, always pushing forward, and giving back to the community that has supported him throughout his journey.

Testimonials
I will always Refer Glscapes Inc. we appreciate the company's work ethic and honesty
Genaro and his crew did a beautiful job on my yard!!!
Genaro and his team did a great job way beyond what I expected he was in time on budget and after seeing all the details and extra work it takes to do the artificial turf now I know not every company does as good as a job. Also a neighbor got his done for about the same price by another company not even close to the quality of Genaro's work!!!!!
I have used Genaro's company, , Glscapes for around six years on over ten projects for my family. He is the best not only because of the quality of his work but also because he cares and is detail-oriented. He never overcommits and underperforms. When bidding on the job, he is extremely open about a realistic timeline to complete the job. Over the last two years at our new home, he turned our backyard into a gorgeous, low-maintenance area where we can host parties and a fun area for our kids to play in. They put up a new fence and stained it to match perfectly with our existing fence on the other side of the house. The pavers look beautiful, and the turf is fantastic. I have seen others have turf put in, and you can see the seam, but the craftsmanship Genaro's team shows is one of a kind. I get compliments on all the jobs the Glscapes team has done. Natalia on his team is very organized and schedules appointments and invoicing, and is easy to get a hold of if you have any questions. I highly recommend Glscapes for your next landscaping job. Matt
Michael Lacuesta
2023-06-15
Installed and replaced a wooden side gate. Very happy with the work and would recommend for work.
Can't say enough good things about our experience with Genaro! Genaro and his crew completely transformed our backyard (did a full gut, installed turf, and built a fence). They were all extremely kind and always responsive. They also had great recommendations and design ideas! They do very high quality work. Would highly recommend and will absolutely use him for future projects!
We had a great experience working with Genaro & Fernando and the whole team at Glscapes. We reached out to Genaro for a quote to replace our old backyard fence and gate which had been downed during the crazy weather. They provided a very detailed and competitive quote and come installation day, they arrived right on time and worked quickly & efficiently to complete the job. Our new fence looks amazing and we couldn't be happier with Glscapes' work. We really appreciated Glscapes' professionalism and highly recommend their team for any landscaping work. Thanks guys!
Glscapes transformed the yard on the right side of our house. It was an ugly half walkway half rock area with access under the house. Glscapes evened out the ground and made a beautiful walkway, with garden space and fixed the problem we had which was access under the house for rodents. We will be doing more projects with Glscapes. 5 star all around.